Welcome to Franconia Township!
Town Notices/Info: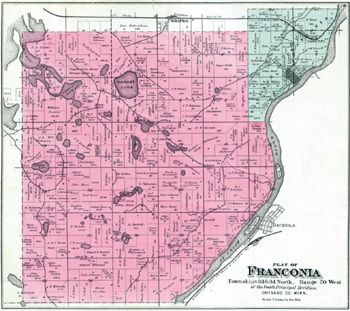 Franconia Township Board Meets on the 2nd Tuesday of each month at 7:00pm, at the Franconia Town Hall.


NOTE: Driveway Permits are now handled by Dennis & Lee. It is no longer handled by the County. For Driveway Permits contact: Dennis Gustafson, 651-257-5855 or Lee, 651-257-8291.