Welcome to Franconia Township!
Town Notices/Info:
*
Franconia Township Board Meetings -
Join Zoom Meeting - click here
Meeting ID: 329 465 1796
Passcode: 011221
*

FRANCONIA TOWNSHIP RESIDENTS NOTICE OF FILING OF CANDIDACY FOR ELECTED POSITIONS -

click here for Notice
*
See Calendar below

*

Letter with Information re: the Emergency Address Signs that have been installed in Franconia Township - click here for Letter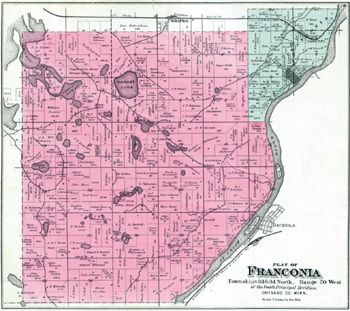 Franconia Township Board Meets on the 2nd Tuesday of each month at 7:00pm, at the Franconia Town Hall.


NOTE: Driveway Permits are now handled by Dennis & Lee. It is no longer handled by the County. For Driveway Permits contact: Lee, 651-257-8291.